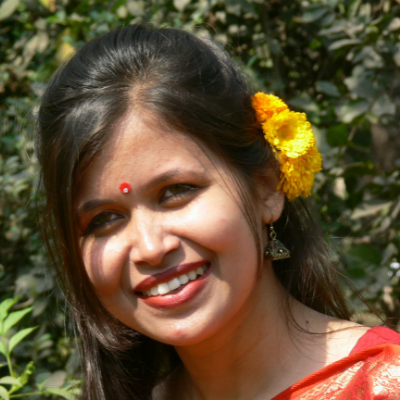 SUMAIYA SHIFAT
Lecturer
Sumaiya Shifat is a lecturer of Journalism and Media Studies (JMS) department. She holds a master's and a bachelor degree in Mass Communication and Journalism from the University of Dhaka. Before joining this position, she had worked at the Stamford University Bangladesh, as a lecturer in Journalism & Media Studies department, till mid-April 2016.
Shifat started her career as a contributor in 'Shaptahik 2000', a leading weekly newspaper of Bangladesh, in early 2010. Later she served as a Research Assistant with International Center for Diarrhoeal Disease Research, Bangladesh (ICDDR, B) and Center for Advanced Research in Arts & Social Sciences (CARASS).
Sumaiya Shifat has completed her thesis article entitled 'Turning into Consumer & Ideology formation through Prime-time Television Advertisement'. She has published two article based on qualitative and quantitative research projects including a research titled 'Cyber Campaigning via Facebook in DCC Election 2015'. The areas of her interests include Development Communication, New media, ICT, Film, Gender Communication, Communication Theories and Contemporary world affairs.