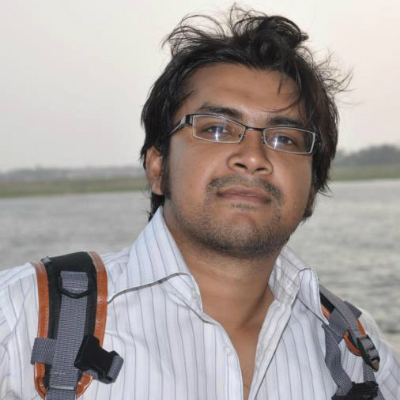 HASAN MAHMUD FAISAL
Assistant Professor
Hasan Mahmud Faisal is an Assistant Professor at the Department of Journalism and Media Studies (JMS) in Jahangirnagar University. He has a master's (2010) and a Bachelor's (2009) in Mass Communication and Journalism from the University of Dhaka. Before joining this department, he had worked (2012- early 2016) at the University of Chittagong, as an Assistant Professor in Communication and Journalism department for more than three years. Earlier (in 2012), he started his career as a sub-editor at the Daily Prothom-Alo one of the leading Bengali newspapers in Bangladesh.
He has seven research based articles, published in different peer-reviewed recognized journals. He has been conducting a research project on 'Eleventh National Parliament Election 2018: A Coverage in Four National Dailies' under Jahangirnagar University's self funding budget (2018-2019). He conducted a research project titled "Role of Solar Energy in implementing 'Digital Bangladesh' in the Coastal Areas: A study on Kutubdia Island" under Social Science Research Council, Planning Division, Ministry of Planning, Dhaka, Bangladesh in 2016. He conducted a research project on 'Presentation of Shahbag's Gonojagoron Moncho on the editorial pages of national dailies' under Chittagong University annual planning and development budget (2013-2014 FY) jointly with Rezaul Karim, faculty, communication and journalism department, university of Chittagong.
Hasan Mahmud Faisal finds himself, interested in Community Development, Social Movements, Media and Environment, Media's Election Coverage and Contemporary affairs.