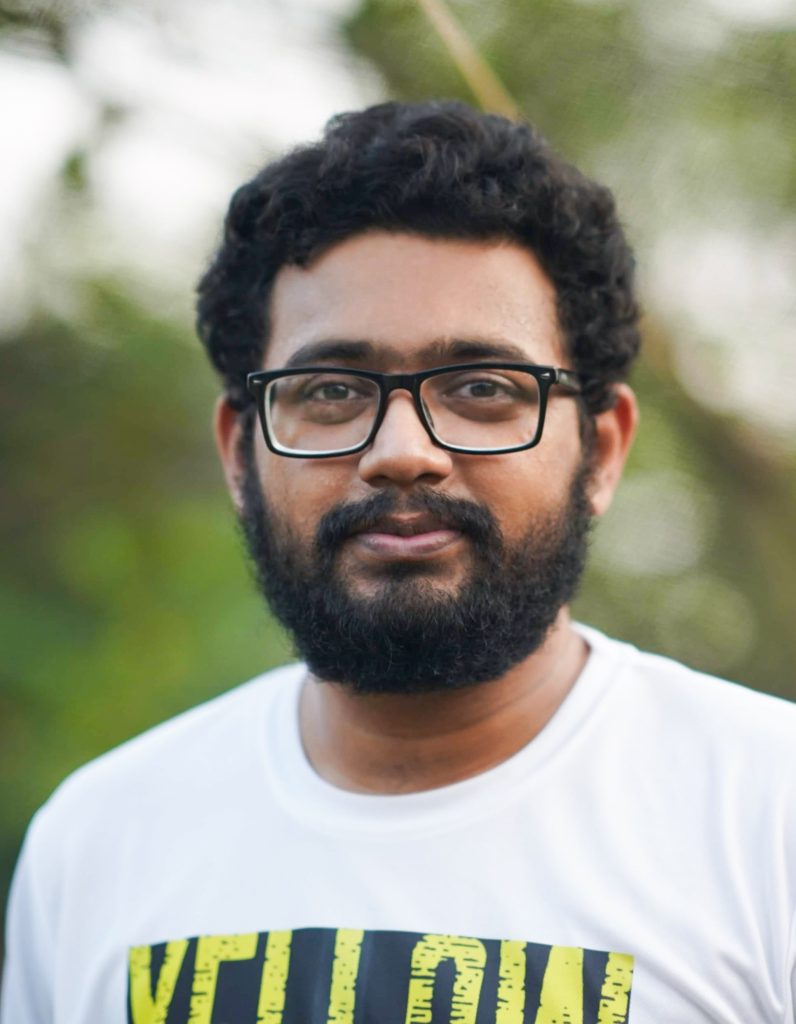 MRIDHA MD. SHIBLEE NOMAN
Assistant Professor
Mridha Md. Shiblee Noman is an Assistant Professor at the Department of Journalism and Media Studies (JMS). He completed his Master and Bachelor of Social Science in Journalism and Media Studies from Jahangirnagar University. He was a student of the 1st batch of the department.
Before joining as a Lecturer at Jahangirnagar University, he worked as an Assistant Producer of Digital Media Unit at Independent Television and as a Trainee Newsroom Editor (Online) at DBC News.
Shiblee Noman is interested in newspaper behavior, communication theories, applications of media theories in Bangladesh, political economy of mass media and new media, gender communication, role of media in international relations, politics, political history, political communication and post-colonial studies.
Peer Reviewed Journal Articles
Mridha Md. Shiblee Noman, Indian General (Lok Sabha) Election 2019: Presentation of news in national dailies of Bangladesh Focus on major parties and presence of random partial elements, The Jahangirnagar Review, Part C, 31, pp.571-605, 2022.
Rakib Ahmed, Uzzwal Kumar Mondal & Mridha Md. Shiblee Noman, Journalism in Onset of COVID-19 Pandemic in Bangladesh: Governance and Coping Strategies of Newspaper Journalists, Society & Change, XV(4), pp.53-71, 2021.
Sayeed Al-Zaman & Mridha Md. Shiblee Noman, Social Media News in Crisis? Popularity Analysis of the Top Nine Facebook Pages of Bangladeshi News Media, Journal of Information Science Theory and Practice, 9(2), pp.18-32, 2021. doi: https://doi.org/10.1633/JISTaP.2021.9.2.2
Mridha Md. Shiblee Noman, Presence of Bangladeshi and Indian Entertainment News in Selected Dailies of Bangladesh, The Jahangirnagar Review Part C, 30, pp.479-495, 2020.
Mridha Md. Shiblee Noman, US presidential polls 2016: Presentation of election news on Bangladeshi newspapers, Jahangirnagar University Journal of Journalism and Media Studies, 3, pp.19-49, 2019.
Research Projects
Harassment on University Going Female Facebook Users of Bangladesh, A research project funded by Jahangirnagar University for the academic session 2020-21
Lok Sabha Election 2019: Presentation of news published in national dailies of Bangladesh, A research project funded by the University Grants Commission of Bangladesh for the academic session 2019-20
Selected Media Related Writings
দেশীয় টিভি চ্যানেলের ব্যানালিটির সন্ধানে (Questing the Banality of Bangladeshi TV Channels), published in madhhyam.com, 2020
দেশীয় টিভি চ্যানেলের কোয়াসি-ক্রিটিক্যাল তত্ত্ব (Quasi-Critical Theory of Bangladeshi TV Channels), published in madhhyam.com, 2020
দেশীয় টিভি চ্যানেলের স্বরূপ সন্ধানে (Questing the Nature of Bangladeshi TV Channels), published in media related magazine Maddhom, 2017
Published Books
কলিকাল (The Dark Age), 2017
টোকিও টাওয়ার থেকে (From Tokyo Tower), 2016
Selected Book Reviews
অরুন্ধতী রায়ের 'আজাদি'র সংগ্রাম (Review of the book Azadi: Freedom Fascism Foction by Arundhati Roy), published in Tarka Bangla, 2021
হোমো দিউস: মানুষের ভবিষ্যত কোথায়? (Review of the book Homo Deus: A Brief History of Tomorrow by Yuval Noah Harari), published in Tarka Bangla, 2021
"একাত্তরের ডায়েরি" কিংবা নারীর চোখে একাত্তর (Review of the book Ekattorer Diary by Sufia Kamal), published in Shahojia, 2020
Selected Translations
ঔপনিবেশিক আধুনিকতা: বাংলায় ধাত্রীবৃত্তি ১৮৬০-১৯৪৭ (Colonial Modernities: Midwifery in Bengal: C. 1860-1947 by Ambalika Guha), published in Shahijia, 2021
ইসলাম শান্তিপ্রিয় ধর্ম (Islam is a Peaceful Religion, a debate speech by Mehdi Hasan), published in Shahojia, 2021
পর্নোগ্রাফি বাস্তব নয় (Porn is Not Reality, an interview of Mia Khalifa), published in Shahojia, 2020
ডিকলোনাইজিং দ্য মাইন্ড (Decolonising the Mind by Ngugi Wa Thiongo), published in Shahojia, 2020-21
Selected Open-Editorials
সাইবারে আইনই শেষ কথা নয়, নৈতিকতাও জরুরি (Ethics Also Needed in Cyber along with Laws), published in News Bangla 24, 2021
ইংরেজি কতটা যথার্থ বাহক ভাষা (How Effective Lingua Franca English is?), published in News Bangla 24, 2021
বাল্যবিবাহ ও গণমাধ্যমের সামাজিক দায়িত্ব (Child Marriage and the Social Responsibility of the Mass Media), published in Shahojia, 2021
বুদ্ধিজীবী নিয়ে ভাবা জরুরি (It's Important to Think about Intellectuals), published in News Bangla 24, 2020
ফুকো ও নয়া মাধ্যমে নজরদারি (Foucault and Surveillance in the News Media), published in Daily Ittefaq and Daily Alokito Bangladesh, 2019
অডিয়েন্সের আচরণ পরিবর্তন (Behavioral Change of Audiences), published in Daily Bonik Barta, 2018
শিশু ও নয়ামাধ্যম: ব্যষ্টিক সংস্কৃতির দিকে প্রথম প্রদক্ষেপ (Children and New Media: First Step towards Individualistic Culture), published in Daily Alokito Bangladesh, 2018
নিউ মিডিয়ায় জেকিল-হাইড প্রবণতা (Jekyll-Hyde game in New Media), published in Daily Alokito Bangladesh, 2018
নিউ মিডিয়া যদি নয়া ফ্রাংকেন্সটাইন হয়ে যায় (If New Media Becomes New Frankenstein), published in Daily Alokito Bangladesh, 2017
সাংবাদিকতায় নৈতিকতার দায় (Ethical Liabilities in Journalism), published in Daily Bonik Barta, 2016
Academic and Professional Trainings
Tertiary Pedagogy, organized by Centre for Excellence in Teaching and Learning (CETL), Jahangirnagar University, 2019
Social Media: Fake News, Verification, Community Management, organized by DW Akademie and RTV, 2018
Other Trainings
Fire-Fighting, Rescue and Evacuation Training, 2010
Leadership Training, 2006, 2007
Red Cross/Red Crescent First Aid Training, 2005
Red Cross/Red Crescent Basic Training, 2004, 2005
Extra-Curricular Activities
Advisor, JMS Readers' Forum
Convener, JMS Readers' Forum, 2016-17
Departmental Deputy Chief, National Headquarters Red Crescent Youth, Bangladesh Red Crescent Society, 2011-2012
Participated in International Youth Exchange Program, organized by Japanese Red Cross Society, 2010
Participated in JRC/RCY International Training, Mt. Fuji 2010, organized by Japanese Red Cross Society, 2010
Youth Volunteer, National Headquarters Red Crescent Youth, Bangladesh Red Crescent Society, 2010-2012
School Leader, Red Crescent Youth Team, Banani Bidyaniketan, 2007-08
Deputy School Leader 01, Red Crescent Youth Team, Banani Bidyaniketan, 2005-07
Member, Red Crescent Youth Team, Banani Bidyaniketan, 2004-08
Mentionable Experience
Voluntary support in Aminbazar Bus Accident Rescue Operation as RCY youth volunteer,2010
Voluntary support in Bashundhara City Fire Fighting as RCY youth volunteer, 2009