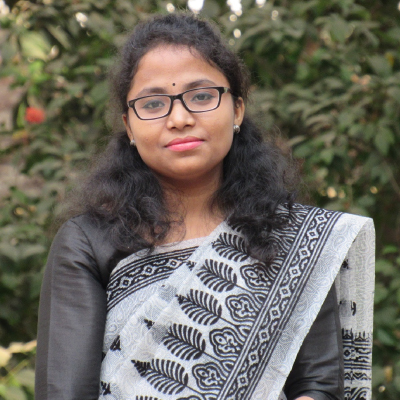 NAJMA AKHTHER
Lecturer
Ms. Najma is a Lecturer at the dept. of Journalism and Media Studies of the Jahangirnagar University (JU). She completed her bachelor's and master's in Mass Communication and Journalism from the University of Dhaka in 2014, and 2015 respectively. Prior to joining the JU in 2017, Ms. Najma taught at the University of Development Alternative (UODA).
She also worked for the University Grant Commission (UGC) and RedOrange Media and Communication Ltd as a Research Associate. She started her career as a journalist of the United News of Bangladesh (UNB). Additionally, she was awarded a media fellowship at News Network for six months long on journalism.
Her research interests include political communication, the political economy of mass media, media framing, cultural studies, new media, new media ethics and etc. Her thesis titled Role of Corporate Culture in Journalism in Bangladesh has recently been published in the Global Journal of Human Social Sciences. In addition, her works have also been published in some local journals and magazines.
She also presented her scholarly works at both national and international conferences. Presently, she is teaching Communication Theories, Global Media System, Media Laws, and Ethics and Social Processes and Institution. Because of her academic excellence, Ms. Najma bagged several prestigious awards and scholarships.