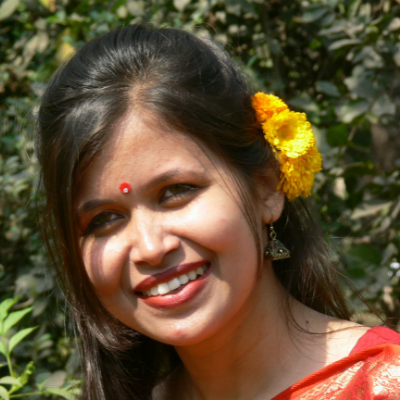 SUMAIYA SHIFAT
Assistant Professor
Sumaiya Shifat is an Assistant Professor at the Department of Journalism and Media Studies (JMS) at Jahangirnagar University. She holds a master's (2013) and a bachelor (2011) degree in Mass Communication and Journalism from the University of Dhaka. Before joining this department, she had worked as a Lecturer at the Department of Journalism and Media Studies (JMS) in Stamford University Bangladesh, from 2014 to till mid-April 2016.
Sumaiya started her career as a contributor in 'Shaptahik 2000', a leading weekly newspaper of Bangladesh, in early 2010. Later she served as a Research Assistant with International Center for Diarrhoeal Disease Research, Bangladesh (ICDDR, B) and Center for Advanced Research in Arts & Social Sciences (CARASS).
Sumaiya Shifat has completed her thesis article entitled 'Turning into Consumer & Ideology formation through Prime-time Television Advertisement'. She has published seven article based on qualitative and quantitative research projects. Shifat conducted a research project on – Cyber Campaigning via Facebook in DCC Election 2015, Representation of Liberation War in the films of 90s, Sadhin Bangla betar etc. She has published three articles in the Bangladesh Film Archive Journal based on the film. The areas of her interests include Film, Gender and Media, Communication Theories, Development Communication, New media and Contemporary world affairs.